Authentic Kolhapuri Cuisine
OPAL's
restaurant is been awarded
by
Times Now Foodie Award
for
T
he Best Local Cuisine 2012
Serving you the most authentic Kolhapuri cuisine since last 53 years.
Proud to carry Kolhapur's tradition of hospitality & welcome.
Welcome to Kolhapur, welcome to Hotel Opal
December 5, 1968. Three friends started a venture in an upcoming hospitality industry in Kolhapur - Hotel Opal.
Today after 53 years, it has become a brand with a speciality of
Kolhapuri Tambda & Pandhra Rassa
. People from all over India & the world come to Kolhapur to visit
Mahalaxmi Temple (Goddess Ambabai)
& relish the
authentic Kolhapuri Cuisine
at Hotel Opal.
Today, brand Opal has gained not only a strong brand loyalty but also a widespread world of mouth publicity for it's 'Hospitality with Simplicity'.
Opal's cuisine is a natural choice not only for Kolhapurians but also for people thronging from all over India & the world to Kolhapur.
In 2012; Opal was awarded with the prestigious "TIMES NOW FOODIE AWARD" for the best local cuisine. This award is yet another feather in OPAL's crown, as well as a matter of pride for the all famous Kolhapuri Cuisine.
We are always here to serve our guests with our specialty Kolhapuri cuisine & a tradition of
"Hospitality with Simplicity".
Spacious rooms with modern amenities!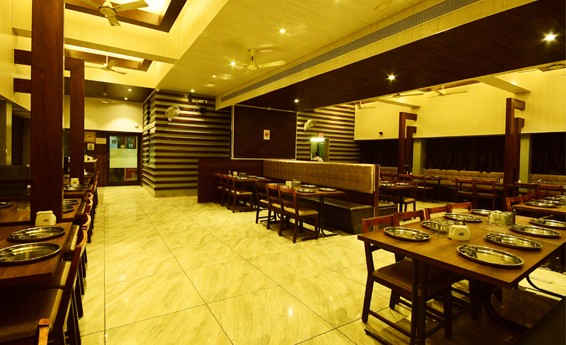 The largest Dining Hall in Kolhapur serving authentic Kolhapuri Non Veg & Veg Food